Project M is the brain child of John Bielenberg and a program for creatives who are already inspired to create positive social change with unexpected design solutions. In short, our mission is to shatter the ever-present status quo.
A small group of us drove from the rural coast of Maine to the urban center of East Baltimore with one hope — to make a positive and significant impact on the famously blighted community by listening to community activists and deploying our skill sets to support them. During a walking tour, we discovered a symbol of hope — a new patch of grass, relentlessly and lovingly cared for by the small neighborhood surrounding it. What once was a cement corner that witnessed horrific crime, carefully transformed to become the pride and joy of a community. "This Is Not Grass, This Is Hope" was born from this walking tour—a book with perforated pages to galvanize donations with a satisfying, hidden message.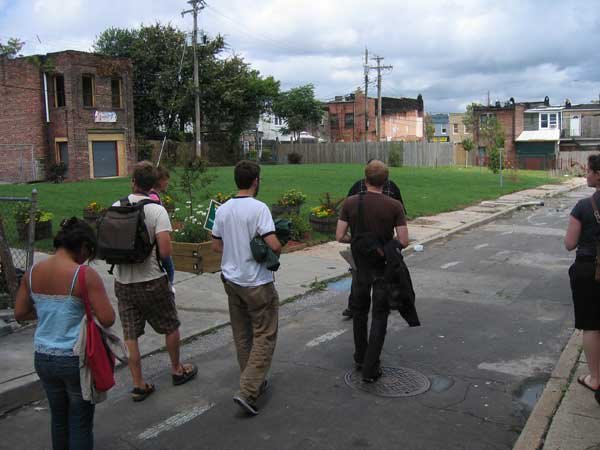 East Baltimore's Community Garden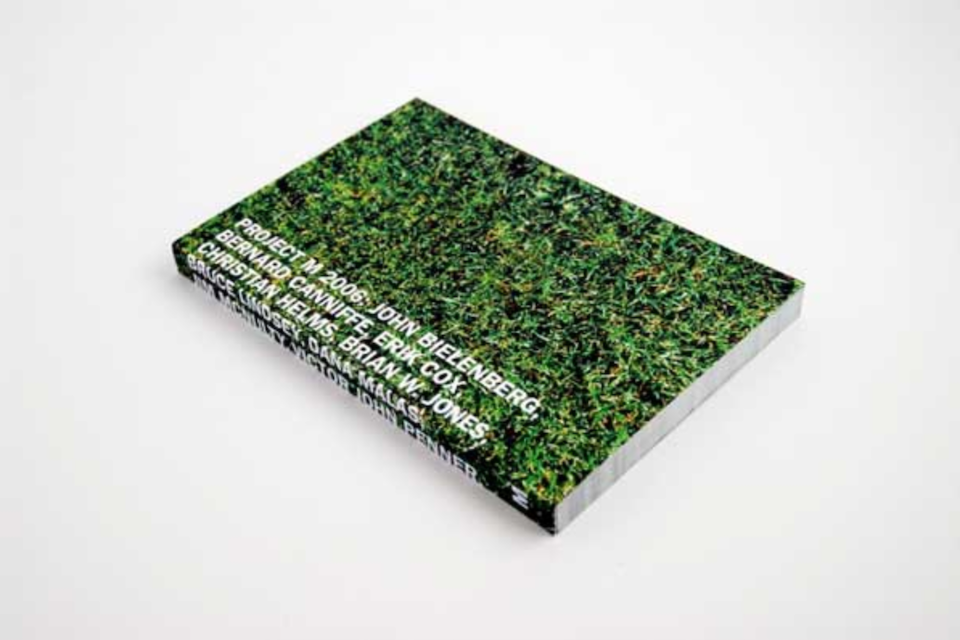 Fundraising book with perforated postcard pages for distribution, revealing secret message.